Our Father's House
Business Office:
111 Harmony Ln
Forest, VA 24551
Transition Home – in Lynchburg, VA
Leadership Team
Our Father's House has oversight by a board of directors with diverse life-experiences, backgrounds and spiritual gifts who all share a passion for this ministry of deliverance. Here's a brief overview of our board:
Delivered from drugs & alcohol by Jesus 30 years ago; co-founded nonprofit ministry about 20 years ago; witnessed son transformed in the past decade; excited to see what God is going to do next.
Liberty University graduate who has worked as investment adviser/financial planner for past 15 years and served on other ministry boards
Has lived in a few recovery homes providing an inside perspective on men's needs. Now experiencing freedom from bondage resulting in his passion to mentor other men share this freedom in Christ.
A loving couple faithfully serving the Lord and motivated to help men realize and return to their purpose with dignity.
Visionary & President – Zach Hodge: Tormented by addiction in teen years, but then surrendered to Jesus during Teen Challenge recovery program. Heard call on life by God & went to Christ for the Nations Institute in Dallas, Texas to get grounded in the Word and worship. Tried various ministries before serving as home director of a Christian recovery home in Texas where he received confirmation that leading men from bondage into victorious living is his calling. God opened door to return home to VA as Resident Chaplain at Elim Home Easter 2017. Began focusing and being intentional on how to further answer God's call on his life resulting in this ministry.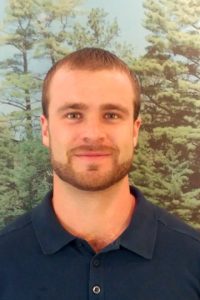 from Thomas Road Media