Recent Media Coverage
Spirit FM interview – aired August 26, 2018
WDBJ CBS-TV Channel 7 – News aired August 1, 2018
WSET ABC-TV Channel 13 – News aired July 24 & 25, 2018
Lynchburg News & Advance – July 15, 2018 Front Page
We wish to see more than sober men.  We want to see men who find where they belong: a sense of family and a place to feel at home, a purpose in life, and a specific purpose in the community.  We want the men to feel they are a part of what we do as a valued member of God's family at "Our Father's House."  We want to do life together. 
Our First  Transitional Home!   <—Learn More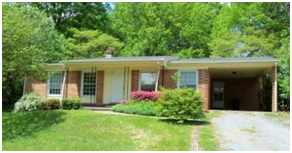 Our goal is to provide a Christ centered environment for men trying to get back on their feet in Lynchburg, Virginia.  We house men who overcome addiction to assist in their transition back onto God's path and into a productive lifestyle.  Our goal is to help these men sustain daily devotion to God in community with other believers while finding their place in God's work and personal financial independence.  God has been on the move!  To find out how you can help visit our Donate page. 
Tuesday Bible Studies (TBS)  <—Learn more 
Our Small group meets weekly for mutual encouragement, prayer, and group discussion of the word. 
       Currently hosted at our transitional home in Lynchburg, Virginia at 6:30 PM.  Contact us if you want to join in.
Special thanks to Troy Bird for logo design & artwork